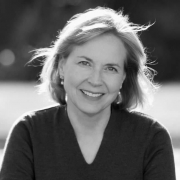 Tuesday, April 28, 4pm-5pm via Zoom Live Webinar.
While sheltering in place, spend some time with the most captivating books related to Frank Lloyd Wright and the world of architecture. We are starting with "Loving Frank", a novel by Nancy Horan. 
On Tuesday, April 28th, we will connect with Nancy to discuss her book. As a participant you will be able to ask questions via Q&A function on Zoom. 
If you don't own a copy of "Loving Frank" consider purchasing one from our online store. We ship the same business day! 
REGISTER in advance for this webinar.
As the Westcott House remains closed due to the pandemic, we developed a variety of online programs to stay connected with you. We will continue updating this page and adding new programs. Please visit often for new information or consider signing up for our mailing list. Also, please check our Facebook and our Instagram page. 
"Westcott at Your House" series is offered at no cost to make these programs as accessible to everyone. We ask that you consider Westcott MEMBERSHIP to support the Westcott House during this difficult time. You can learn more and join HERE.
Questions? Email info@westcotthouse.org.