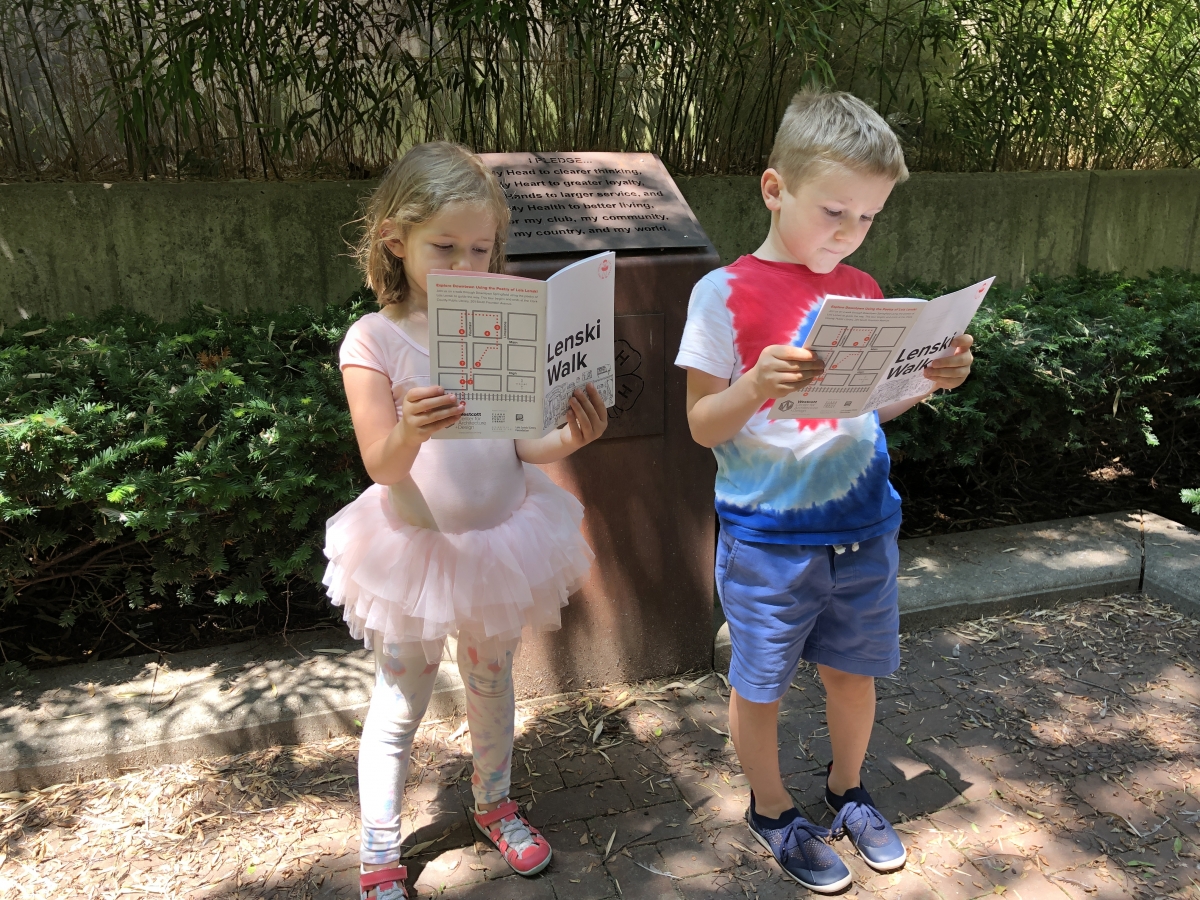 Let the Poetry of Lois Lenski Guide You Through Downtown Springfield on This Self-Guided Tour
The Lenski Walk is a free program that uses the poetry of Springfield-born author/illustrator Lois Lenski to guide children and adults through eight stops in downtown Springfield, Ohio. While the self-guided walk begins and ends at the Clark County Public Library, it is possible to start and conclude anywhere along the route. In addition to the library, participants visit the former City Building and Market (now Heritage Center Museum), Esplanade, Oracle's Vision sculpture, Bushnell Building, 4-H Pocket Park, Fairbanks Building, and the site of a lost downtown landmark. At each stop, the Lenski Walk booklet provides a brief history of the site and related poem(s) by Lois Lenski.
During the walk, participants are also encouraged to solve the Lenski Walk Puzzle, which is attached to the back cover. Each site along the walk has a corresponding clue/question for participants to solve. They write their answers in the letter boxes provided and then transfer highlighted letters to solve the puzzle at the bottom of the page. Participants can then show their finished puzzle at the Clark County Public Library's Lenski Room to receive a free book by Lois Lenski (theirs to keep!). Books are limited to the first 100 completed puzzles and are courtesy of the Clark County Public Library and Westcott House Foundation.
The booklet also provides space for participants to write their own poems, and recommends using Lois Lenski's favorite style: four-line stanzas with rhyming words at the end of the second and fourth lines. Participants are then encouraged to share their poems online with the tag #LenskiWalk (with parental permission for kids under the age of 18).
Questions? Email info@westcotthouse.org.