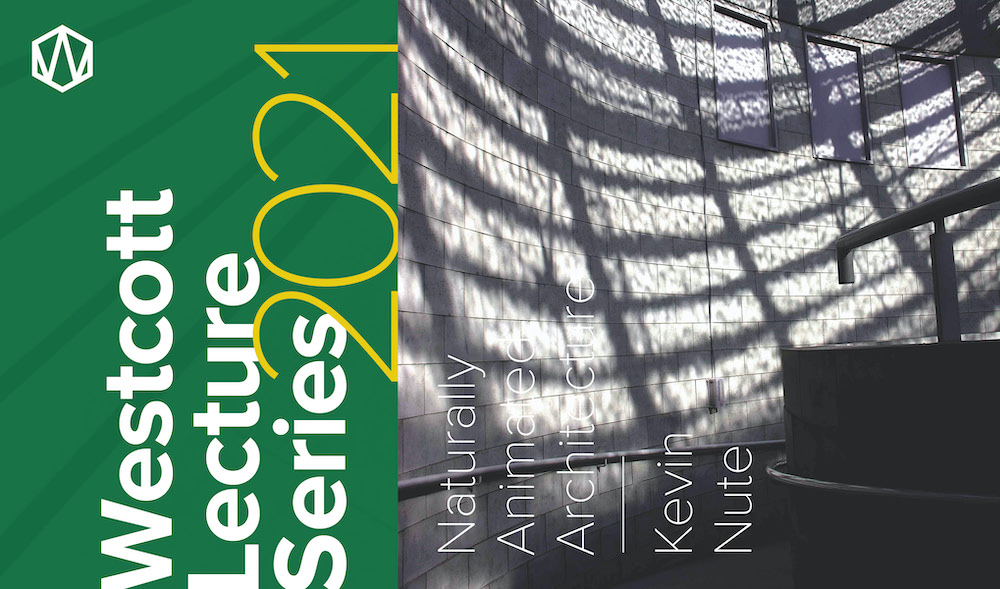 Originally broadcasted on Wednesday, May 26th, 2021.
Please join architectural theorist and University of Hawai'i professor Kevin Nute as he explains the benefits of including rather than excluding the weather from indoor environments. Naturally Animated Architecture will show how the movements of sunlight, wind and rain can be used to improve the well-being of people in buildings at the same time as raising awareness of underused sustainable practices. In demonstrating how buildings can be designed to reconcile their traditional role as shelter from the weather with the active inclusion of its movement, it will show that in the process of protecting us from the extremes of nature, architecture can also be a means of actively reconnecting us with it.
Kevin Nute is well-known to the Wright community as an author of "Frank Lloyd Wright and Japan" (1993). Nute's work focuses on the transcultural lessons of Japanese architecture. In addition to "Frank Lloyd Wright and Japan" (1993), he is the author of "Place, Time and Being in Japanese Architecture" (2004), "Naturally Animated Architecture" (2018), and most recently, "This Here Now: Japanese Building and the Architecture of the Individual" (2020). Kevin received his architectural training at the University of Nottingham before working in practice in London, Hong Kong and Singapore. He earned his doctorate at Cambridge, has been a visiting Fulbright Scholar at the University of California, Berkeley, and a Japan Foundation Fellow at the University of Tokyo. He has taught at Muroran Institute of Technology in Japan and at the University of Oregon, and is currently with the University of Hawai'I at Mānoa.
Westcott Lecture Series program was made possible by a CARES Act grant from the National Endowment for the Humanities.          
Westcott Lecture Series is part of our "Westcott at Your House," which is offered at no cost. We ask that you consider Westcott MEMBERSHIP to support the Westcott House during these challenging times. You can learn more and join HERE.
Questions? Email info@westcotthouse.org.