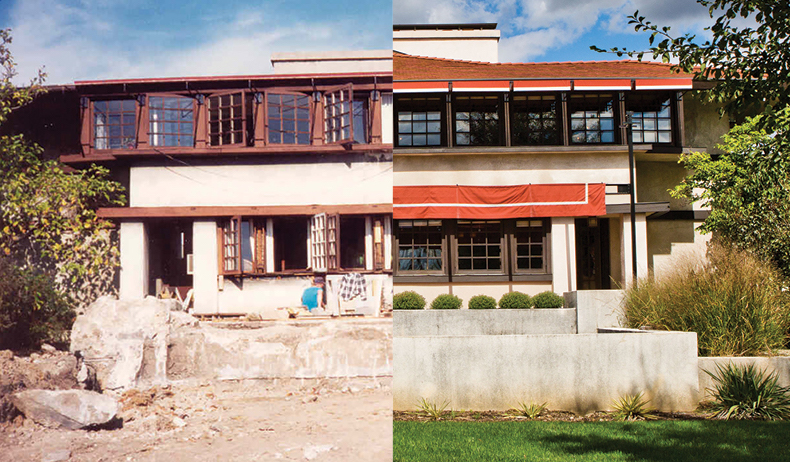 Enjoy our webinar originally broadcasted on June 25th. This program was organized in collaboration with Frank Lloyd Wright Building Conservancy. Tune in to hear our panelists reminisce on the daunting task of saving the Frank Lloyd Wright's Westcott House.
2020 marks the 15 year-anniversary of the Westcott House museum. Since it opened to the public, the house has made a significant impact as an economic driver, educational resource, and as a source of pride. However, not that long ago, the probability of saving this place seemed slim, and it took nothing short of a miracle to bring the house back to its original glory. We attribute the success of this project in large part to the involvement of the Frank Lloyd Wright Building Conservancy, an organization that advocates for Wright-designed properties nationwide. The restoration was also propelled by the Turner Foundation and their decisive philanthropic intervention, which was recognized by the Conservancy with the Wright Spirit Award in 2010. The Westcott House's story is one of a local community partnering with a national organization to save an important American landmark on the brink of demolition.
This webinar was moderated by Marta Wojcik, Executive Director & Curator of the Westcott House, and Kevin Rose, historian with the Turner Foundation. The program featured special guests, including Barbara Gordon, Executive Director of Frank Lloyd Wright Building Conservancy; Ron Scherubel, board member of Frank Lloyd Wright Building Conservancy; John Landess, Executive Director of the Turner Foundation and board member of the Westcott House Foundation; Lauren Burge, AIA, Chambers, Murphy & Burge and principal architect of the Westcott restoration; and Shawn Beckwith, Westcott restoration project manager, Durable Slate Restoration.
 
Interested in our programs? Please consider signing up for our mailing list. 
FOLLOW US on Facebook and our Instagram page. 
Questions? Email info@westcotthouse.org.