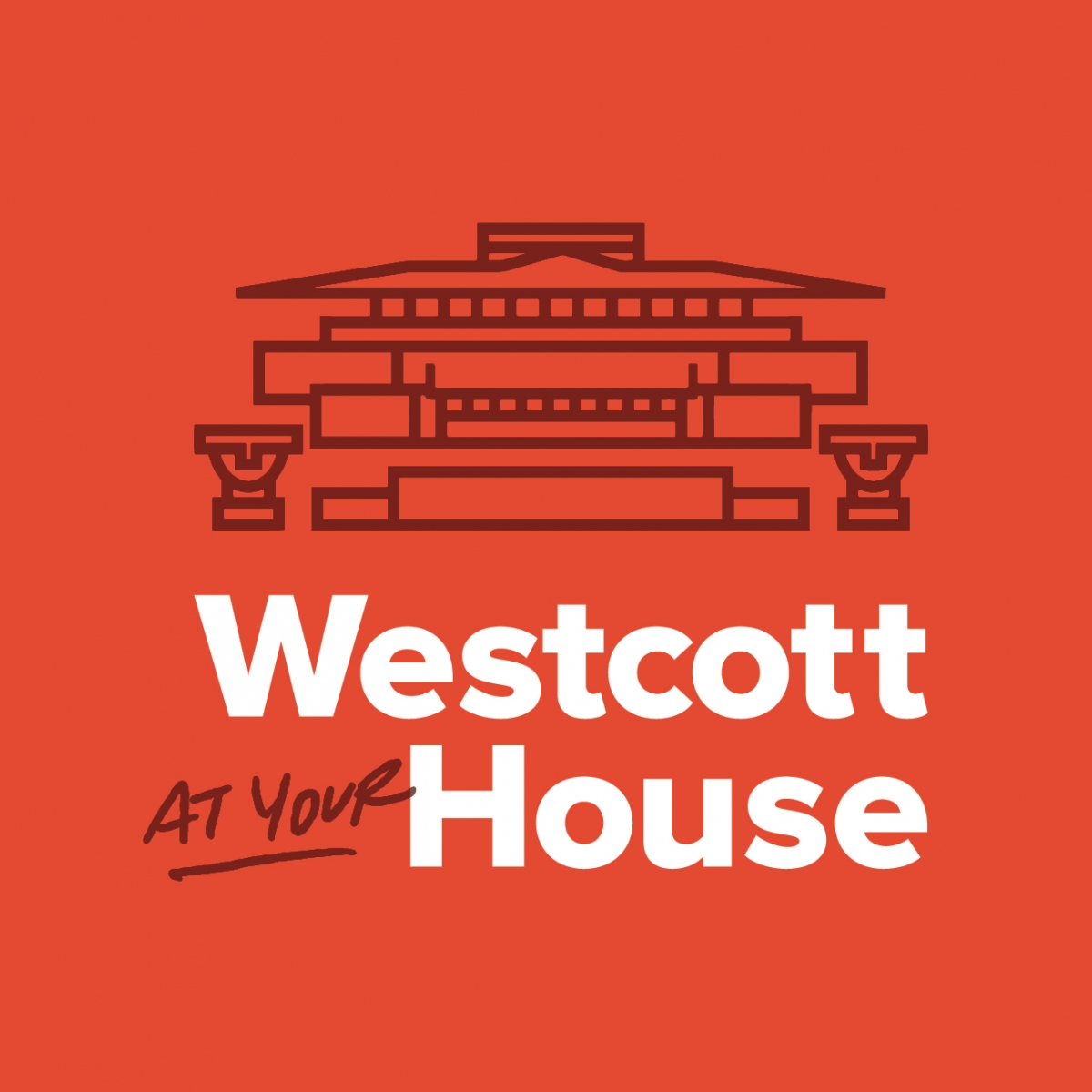 Even though the Westcott House reopened to the public, we plan to continue a variety of online programs to stay connected with you.
WRIGHT VIRTUAL VISITS: Every Thursday at 1pm EST via Facebook and Instagram. 
We're excited to partner with the Frank Lloyd Wright Building Conservancy, Frank Lloyd Wright Foundation, Unity Temple Restoration Foundation and other amazing Wright sites! Follow along on our social media pages and #WrightVirtualVisits! Each Thursday, beginning on April 2 at 1 p.m. Eastern/10 a.m. Pacific time, each participating site will share a short video tour of another site via social media. More information here.
READ IGGY PECK, ARCHITECT WITH US!
Frank Lloyd Wright's Westcott House partners with Peter Exley, AIA National 2021 President-Elect to deliver "Iggy Peck, Architect" reading to your home. More information here.
RECORDING OF PAST PROGRAMS
WEBINAR TALK: Hartman Family Photo Albums.
This webinar is presented in partnership with the Friends of Hartman Rock Garden. The Hartman Rock Garden, a visionary art environment in Springfield, Ohio, is fortunate to have the family's photo albums from the 1930s. Page by page, they show the transformation of Ben and Mary's side yard into amazing artistic creation that we all enjoy today. Join historian Kevin Rose and horticulture educator Pam Bennett as they share these albums publicly for the first time. They will discuss what the albums have revealed about Ben's inspirations and analyze how Ben and Mary's plantings changed through the years.
WEBINAR TALK: Springfield Beautiful.
While the Champion City was no stranger to great architecture in the years following the Civil War, it redefined itself in the late-Victorian period with three monumental public buildings: Warder Library by Shepley, Rutan & Coolidge, Government Building by Mifflin E. Bell, and City Building and Market by Charles A. Cregar. All three were finished in 1890 within months of each other. Join Kevin Rose, as he explores how these three buildings inspired the then-bustling city to dream big.
WATCH the recording.
WRIGHT SITES x PECHAKUCHA RECORDING: Monday, June 8, 9pm Eastern/8pm Central/6pm Pacific Time.
The Westcott House, Frank Lloyd Wright Building Conservancy and Wright sites across the country teamed up with the PechaKucha Headquarters in Tokyo to present a special online live event to share Wright's work and legacy with a global audience. 
WATCH the recording.
We will continue updating this page and adding new programs. Please visit often for new information or consider signing up for our mailing list. Also, please check our Facebook and our Instagram page. 
"Westcott at Your House" series is offered at no cost to make these programs as accessible to everyone. We ask that you consider Westcott MEMBERSHIP to support the Westcott House during this difficult time. You can learn more and join HERE.
Questions? Email info@westcotthouse.org.